Description
1 year has passed since the release of the first gen ZEERA MagSafe Battery Pack.
In this year, we've accumulated thousands of loyal users of ZEERA MagSafe Battery Pack, because of this, we have a deeper understanding of the real needs of customers.
Today, we're honored to announce that the second gen ZEERA MagSafe Battery Pack : ZEERA MagVolt is officially released.
This time, we brought a brand new design to ZEERA MagVolt Gen2. A larger battery, faster charging speed, stronger magnet strength, and a more comfortable grip.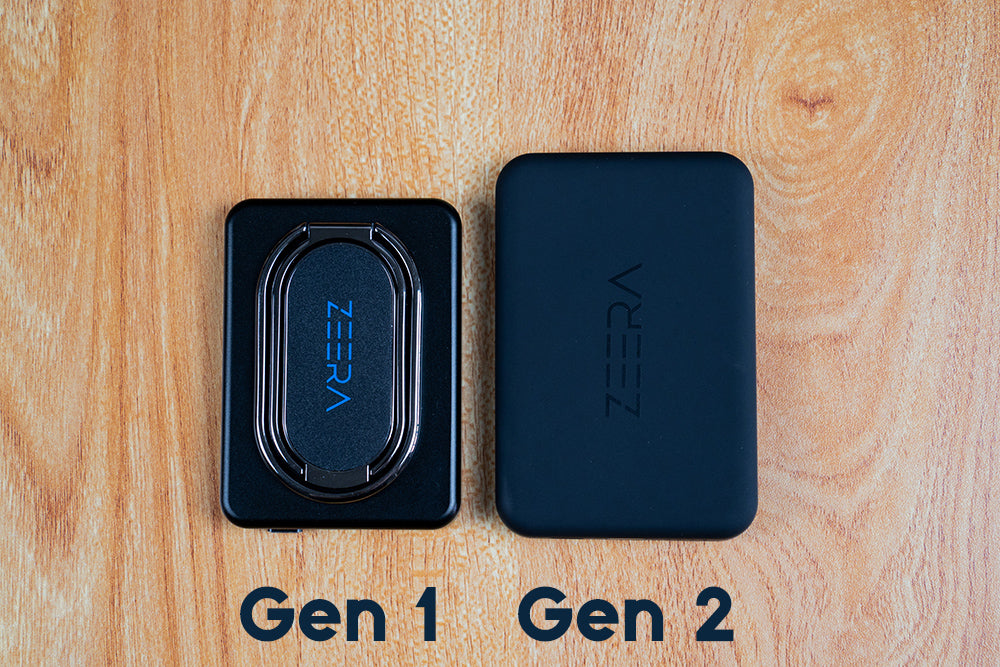 MagSafe Attach
Double your iPhone battery just by snapping the ZEERA MagVolt Battery Bank to the back of your new iPhone 13, iPhone 12 and iPhone 11 series when equipped with ZEERA MagSafe Case.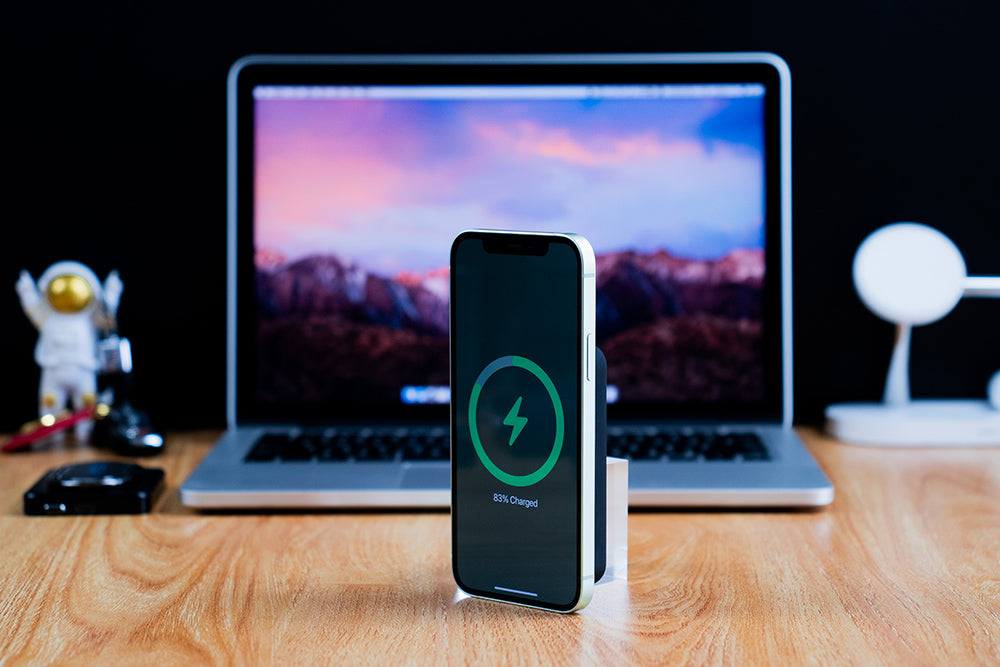 Everything just clicks
ZEERA MagVolt Battery pack is designed to provide you a seamless wireless charging experience through MagSafe Attach Technology.
One cable is all your need
ZEERA MagVolt Battery Pack features a USB C interface that can be used for charging other devices with maximum 20W output. Make travel no longer complicated.
 Compact but powerful
ZEERA MagVolt packs a 5000mAh battery in its compact body. It's so comfortable in your hand and you may even forget that your iPhone is carrying an external battery.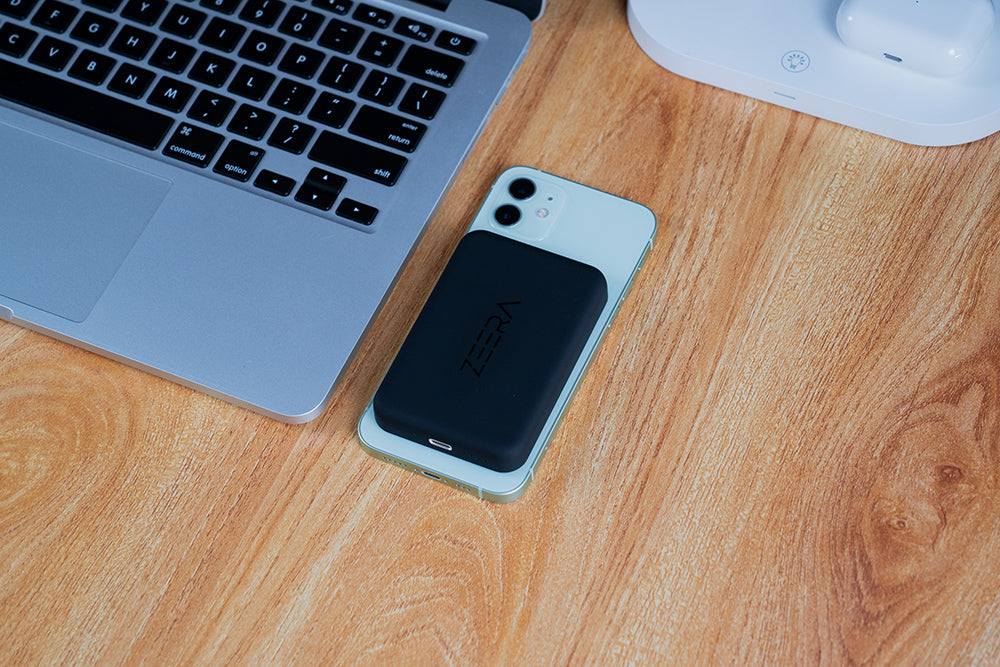 Charge in a Snap 
The perfectly aligned magnets keep ZEERA MagVolt attached to your iPhone 13 or iPhone 12 series devices — providing safe and reliable wireless charging at 7.5W.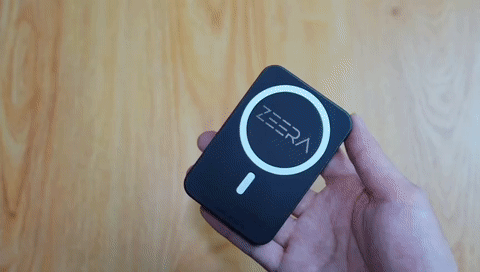 Minimal design
ZEERA MagVolt Battery Pack fits your iPhone 12 mini or iPhone 13 mini perfectly.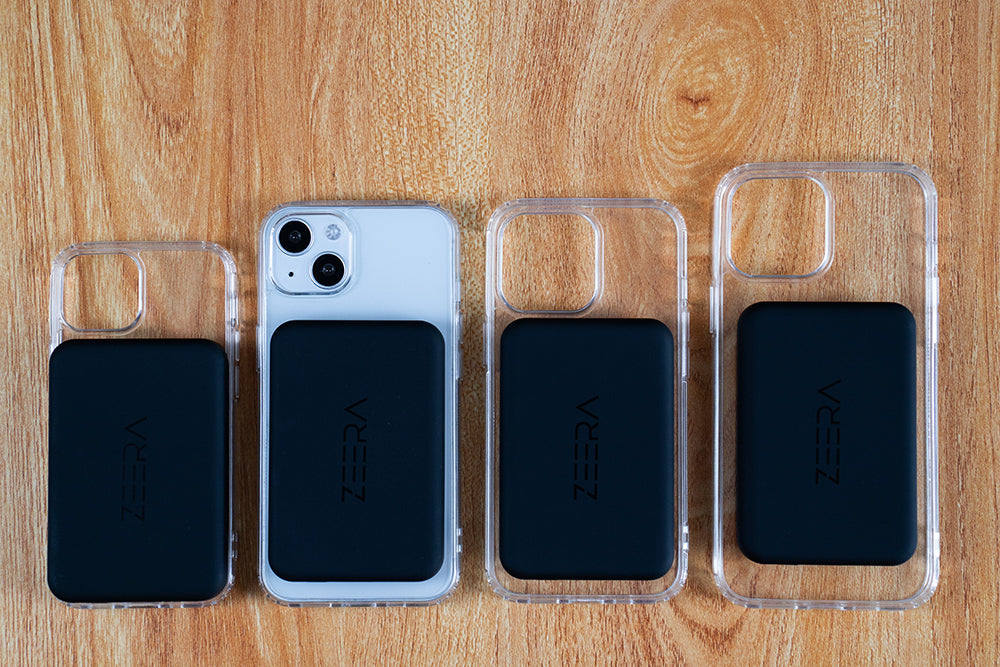 20w wired charging
ZEERA MagVolt Battery Pack supports the fastest charging protocols. Charge 50% within 30 minutes for iPhone 13.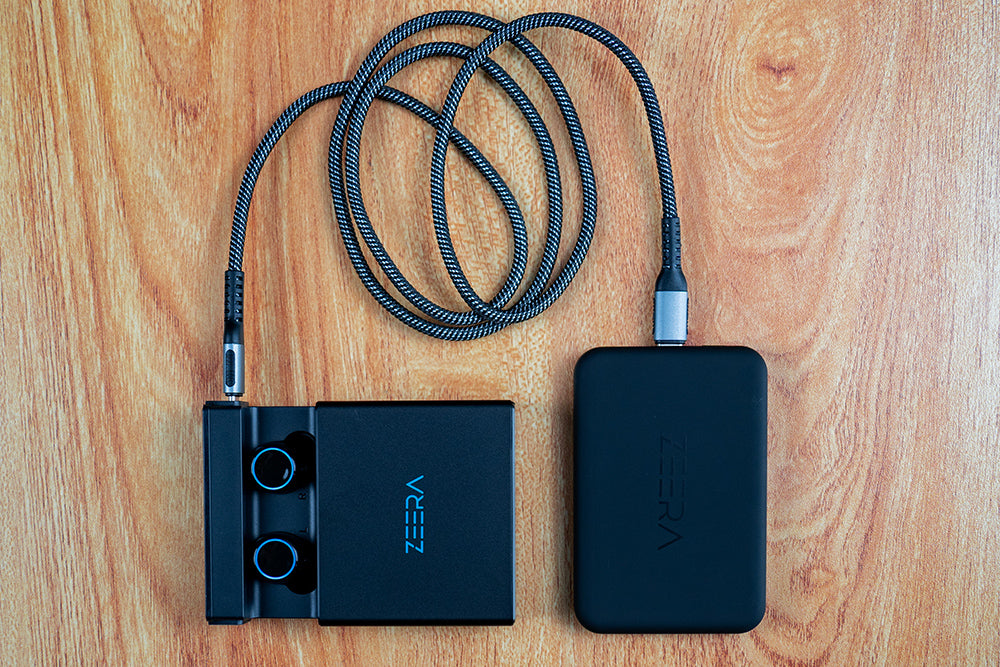 Simultaneous charging
Just plug a USB C cable into the ZEERA MagVolt Battery Pack and snap your iphone on the top of the battery to charge your iphone and MagVolt at the same time.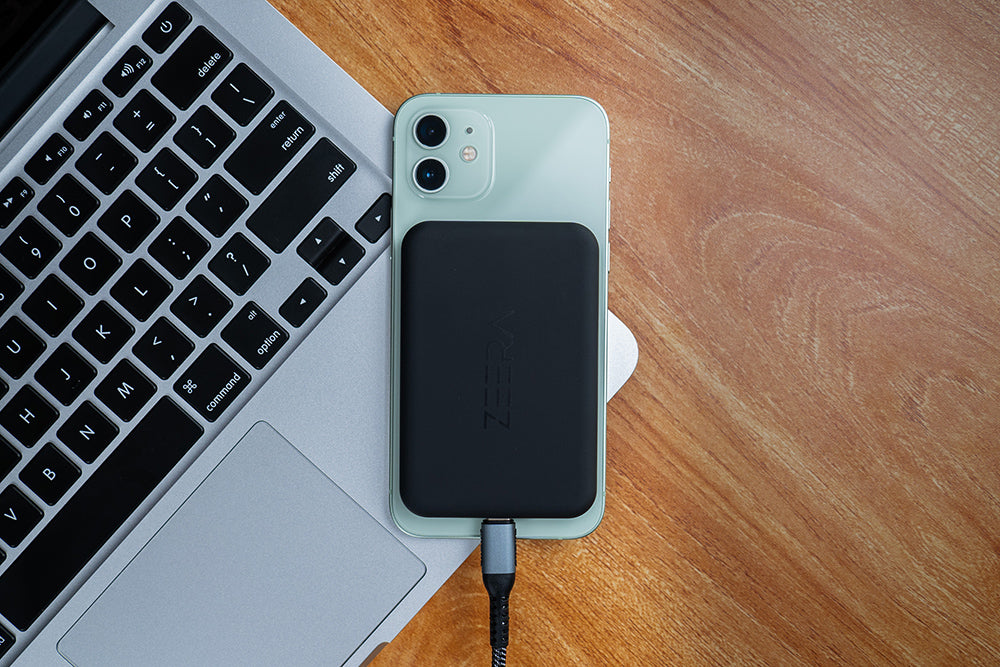 Up to 100% Extra Battery
Outlast the day with the ZEERA MagVolt Battery Pack. Offering enough power for a full charge, you won't need to worry about your battery slipping into the red.
Charge your iPhone wirelessly anytime, anywhere!
By combining magnets and wireless charging technology in an ultra‑slim, compact design, we created a classy multi-functional portable charger you can easily keep your iPhone 12, iPhone 13, Airpods 3 aligned perfectly and charged wirelessly.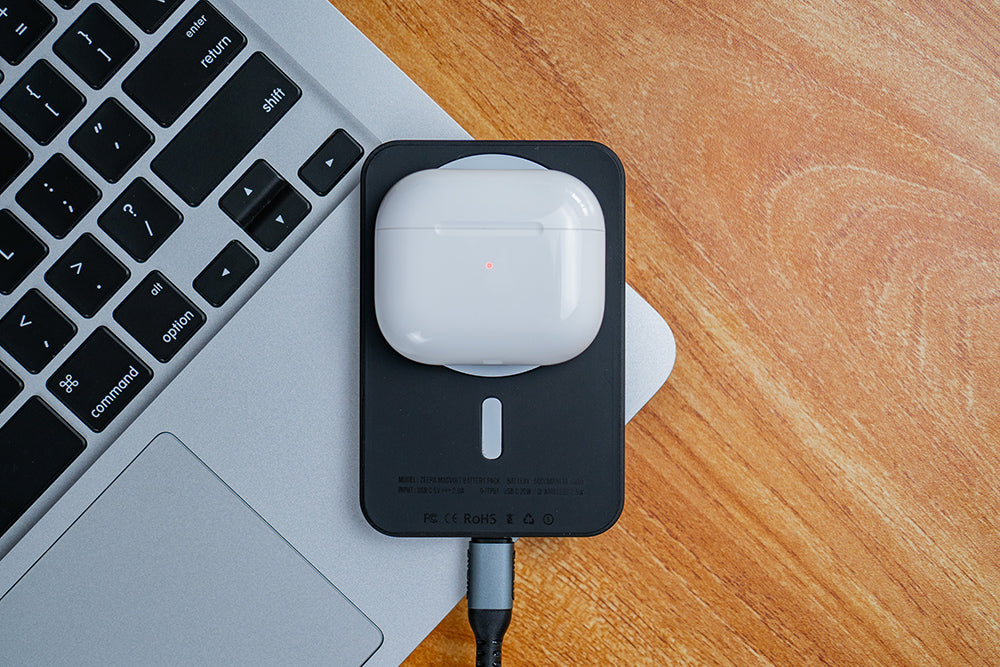 2-in-1 portable battery pack & wireless charger
When at home and plugged-in, ZEERA MagVolt Battery Pack works just like any other wireless charger. Ready to go? Unplug it and use it as a convenient portable battery to charge your phone wirelessly or wired while out and about.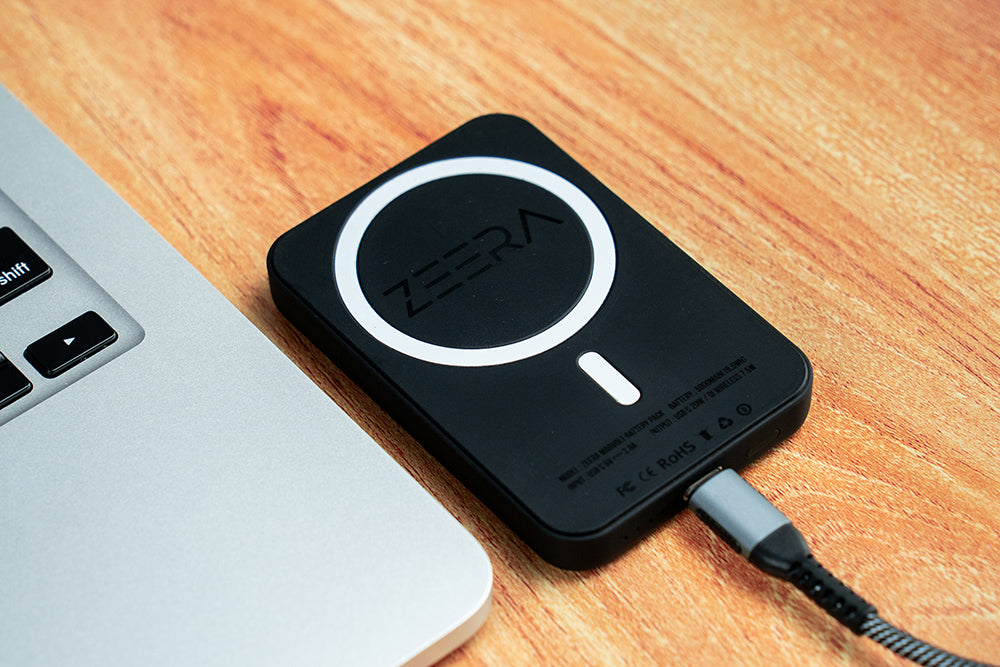 ZEERA MagVolt is also compatible with iPhone 11 series devices when equipped with ZEERA MagSafe Case. 
Specification
Model : ZEERA MagVolt Battery Pack
Battery : 5000mAh(3.7V)=18.5Wh
Input : USB C 5V2A=10W
Output : USB C 20W / QI Wireless 7.5W
Size : 95.8*64.1*12mm
Weight : 120g
What's in the box
1 x ZEERA MagVolt Battery Pack
1 x ZEERA Nylon Braided 100w USB C to C Cable
1 x Manual
1 x Package Box
Ready before use: 
Power Button : Press once to turn it on; Press twice to turn it off.

LED Indicator :
Green light stays on while it's powered on;
Blue light stays on while charging wirelessly; Blue light flashes while foreign object detected on charging surface;
White light flashes while being charged;  White light stays on when battery is fully charged.
 Power adapter sold separately! ZEERA 65W Fast Charging PD GaN Wall Charger highly recommended.
Premium Nylon Braided 100w USB C to C Charging Cable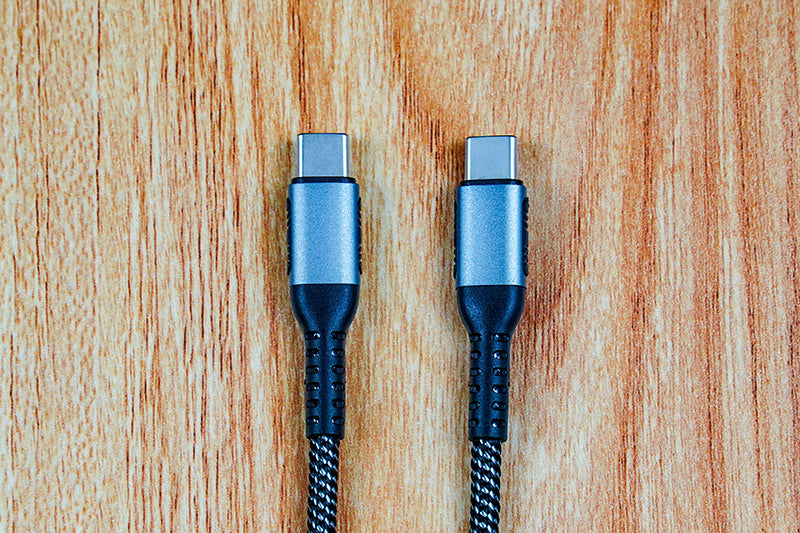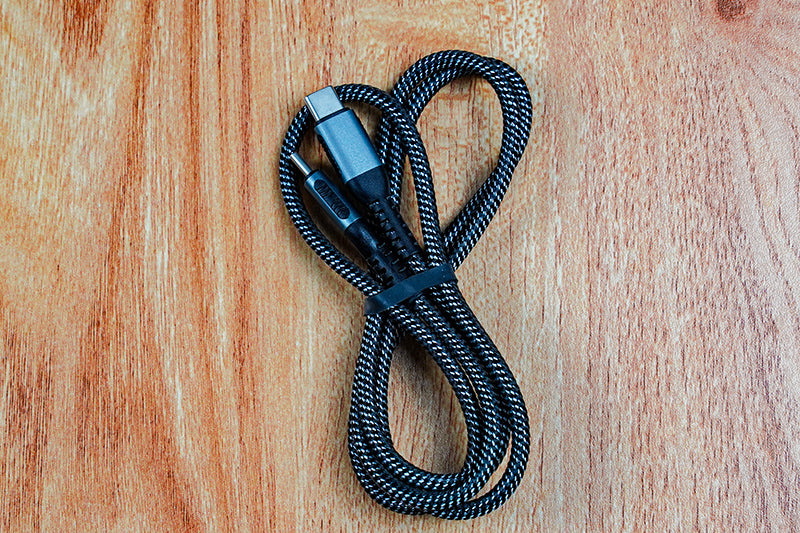 ZEERA 65W GaN Charger  is the BEST combo for your ZEERA MagVolt Battery Pack
The Most Compact 65W Fast Charging Gan Charger
One charger for all your powerful devices
Declutter your workspace
Super Fast Charge 3 Devices Simultaneously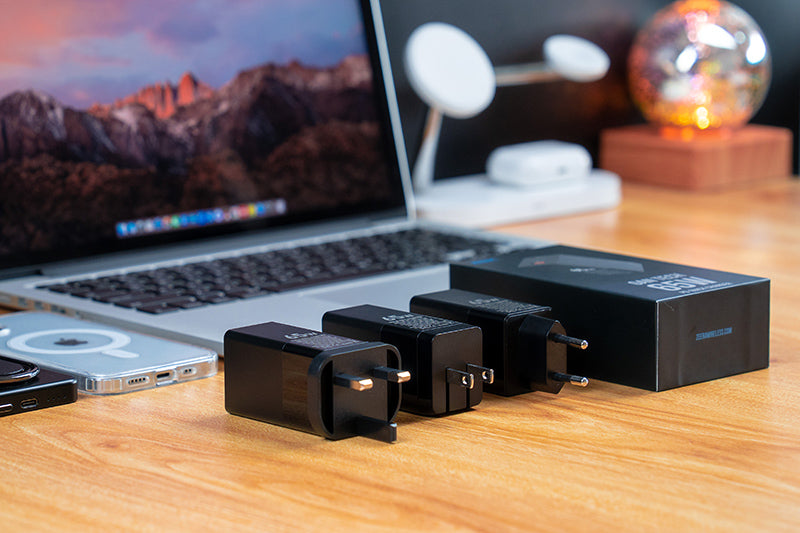 Track Your Order
Enter your tracking number to see the tracking details
The shipping company we use will be different for different receiving countries and products. If you cannot track your parcel above, please try other links below. Link 1 / Link 2
Since batteries are regulated as dangerous goods during international transportation, ZEERA MagSafe Battery Pack will be shipped via another carrier. Please track your parcels for batteries here :  Link 3
A tracking number for your parcel will be sending to your email via info@zeerawireless.com within 24 hours.

 Please note our emails may go to your junk mail, so please check!
Notes: Our first priority will always be our customers' satisfaction. We process and begin the fulfillment process for all orders within 24 hours guaranteed.
Due to this global pandemic(COVID-19) as well as our extremely high demand & daily order volume, our current average shipping time is 5-15 business days.
Please bear with us as we have noticed some delays in standard postal services even express shipping in a number of countries, because of this please allow more time for your order to arrive than you would normally.
Also be rest assured,our team is here to help. Thank you again for your patience and understanding.
Payment & Security
Payment methods
Your payment information is processed securely. We do not store credit card details nor have access to your credit card information.
---
Security